Guest, due to an issue with the agelock we had to redo the whole system, if you did not get your access yet, please wait up to an hour to receive it, if you haven't still gotten it afterwards, please PM dopy.

Dismiss Notice

Using yahoo mail? Some of you have been flagging us as spam, hence mails sent to a yahoo email account will no longer be delivered for an undisclosed time. Please consider using a different email host if you really need those emails.

Dismiss Notice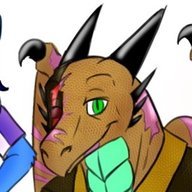 Last Activity:

Nov 23, 2017 at 7:40 PM
Joined:

Oct 3, 2016
Messages:

4,424
Likes Received:

226
Trophy Points:
Gender:

Male

Birthday:

Nov 12, 1998

(Age: 19)

Location:

Occupation:

College
Tom
Well-Known Member, Male, 19, from Norwich, UK
dddd
I hate busses... Blasted things are always late -_-; But my college has shit parking so I can't drive there. Urgh... Nov 15, 2017
Tom was last seen:

Nov 23, 2017 at 7:40 PM
Loading...

About

Gender:

Male

Birthday:

Nov 12, 1998 (Age: 19)

Location:

Occupation:

College

Species:

Dragon

Rawr!



Hello, Everyone! I'm Tom and I Come from the Relatively Quiet and a Rural County of Norfolk in the East of England. I joined Furrypile back in 2014 before it was Revamped into what it is Today.

I enjoy Many different activities in my spare time, including Blacksmithing, Historical Sparring (I'm training to be a Viking Reenactor and so I'm also quite keen on Viking & Saxon History and Culture), 3D modelling, Game Design, Reading and occasionally writing. I also collect Swords, Knives and various other dangerous pointy metal things.

I used to Roleplay a lot in PMs here, too and I Took it Very Seriously; Even Crafting a Universe in which each story that I Especially Enjoyed would fit into a Timeline and have an effect on future Roleplays. I'm slowly getting back into the swing of it, but This Time around I'm going to try and do the tasteful roleplays in Threads and I'll tag anything related to this Universe with the "TSOC world" Tag so I can keep tabs on things. Don't be a troll and use it on your own unrelated stuff. I don't like trolls...

I Intend to do much more with this Universe and the characters involved at some point in the future; A Book? A Game? An Animated Movie? A Webcomic? I Don't Know yet, But if I Ever begin to make any Headway with the Project, I Will, Of Course, Consult and involve anyone who may have been involved in one of the relevant Roleplays just to check that they are okay with me doing whatever it is I Settle on doing. I will also strive to create this project in relatively good taste; I don't intend to create a Porno, after all, but a legitimate and respectable medium through which I can tell a story.

UPDATE: I've Got a Wiki in the works. I'll post a link when I Have made some Progress. If you value your sanity, install an Adblock, as it is hosted on a free wiki service and bombards people with popup ads. Also, please don't signup and edit articles; Anyone who signs up that I don't want there will just be blocked and all their edits undone.



On my first time around, I lied about my age. I claimed To be seven years older than I actually am, thereby getting access to materials I really should not have been allowed access to and I only confessed just after the revamp.



I'm not proud of my deception; In fact, I despise myself for lying. Even more so for being too much of a coward to come clean any sooner. I'm meant to be a brave and honest person, but I have proven otherwise to you all now. I have betrayed and angered people who called me friend and put everyone here and the site at risk - No matter how I act or what I might say, or indeed, what anyone else may say, I can never forgive myself for any of that.



I confessed to Dopy shortly after signing back up after the revamp, but He forgave me, stating the revamp was a fresh start for everyone and that I did the right thing by coming clean; so here I am. I don't feel I deserve a second chance, but I'm going to make the most of the opportunity to at least attempt to make amends somehow.





Just to clarify, I'm not fishing for Sympathy or forgiveness; I don't need, want or deserve it and in regards to the latter only individuals can decide whether or not to forgive me. I'm simply trying to inform people I have wronged of what I have done so they can make their Own Judgements. I will strive to be truthful and honest with everything I say or do here from now on.


Unfortunately, I don't spend as much time as I'd like on any of my Hobbies or Projects as for most of the week I am busy on an apprenticeship or at college as part of said apprenticeship.

Just as a Warning; I Have Asperger's syndrome and I'm medicated for ADHD and Anxiety. Thanks to the medication, I am Normally quite well behaved, if a little edgy and nervous, but I have quite a foul temper when I get riled up and I get real prickly or bitter when I'm frustrated. Over time, I have managed to learn to deal with some of the Symptoms of Asperger's (Like understanding Body Language, Empathy and Metaphors, for example) and to Control my Temper to a Degree, while the Medication deals with my ADHD, so I may not show my stated conditions or symptoms all that much for the most part.

Despite this, I still quite often have difficulty with various things (Like Understanding Emotions, Social cues and taking hints) and I will appear quite strange or downright bizarre in many ways, so you'll have to bear with me or avoid/Ignore me if you can't do that. Simple as, really. I can't help it; It's just the way I am.


My Currently Active Roleplays:

​

My Finished Roleplays:

My Roleplays currently on Hiatus:

My Dead Roleplays:

My Avatar is a crop of a commission I had kindly done for Sapphire, Tuddy and I by Amber Johnson (Full version can be found in media).

(Profile is always a WIP!)


Interact

Signature




A Coward thinks he shall forever live,
If he keeps himself from strife;
But old age grants him not the gift of peace,
Though spears may spare his life. The Hávamál, 16

th

Stanza

​

~ Ask Me Anything ~ Profile ~ Commissions ~ Character Sheet ~


"Want to help make a Vidya Gaem? Apply Here!

"

Hey Look, I Got a Minicity! Come visit "New Lince"

​

There are no Gamer Cards on Tom's profile yet.

Nov 2, 2016

, Username Styles - Permanent

A fancy tool that allows you to change your username's style whenever you want. Bold, Italic, Underline and Shadow. This tool has it all. Will stay in your inventory until time ends.

Configure the effect in your inventory.

Oct 27, 2016

, Profile Tools

A golden VIP card that allows unrestricted access to a hidden forum. Lasts forever.

Oct 9, 2016

, Username Styles - Permanent

Change your username colour as often as you'd like, forever.

Configure the effect in your inventory.

Loading...