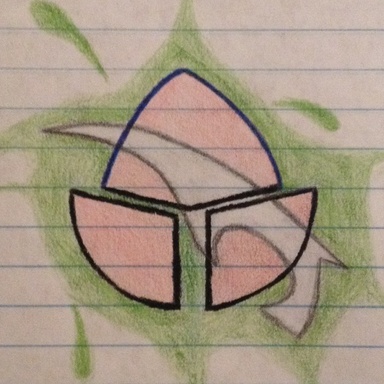 16 October 2019
71
20
8
22
Species

Spotted Hyena
Relationship status

Single (seeking; bisexual/pansexual)
Gender

Male
I don't know so much about others, but for me, the peripherals we use to play games with - controllers, keyboards, mice, ect - is a subject that interests me quite a lot. To some, a controller is just a controller, but overtime they've come to be more to me. And this somewhat stems from me having had rage issues in games in the past, and having broken my share of controllers, having tried various ones, and fixing broken ones has become somewhat of a hobby to me. I like stripping them apart and seeing what's going on inside, and fixing them while I'm at it. I've grown to appreciate ones that are a hodge podge of parts, having had some in the past that were like that because I didn't have the money to replace broken stuff, and used whatever I could. I've had controllers that were held together by duct tape, if that says anything. And that said, I've grown to take amusement in the aesthetic. I enjoy seeing and making ones that are just a complete piece of crap, and I especially like making things fit or work together that aren't supposed to. The challenge is interesting to me, the results strangely amusing. And...satisfying. Mostly just the fact they work.

Aaaanyway. I'm predominantly a console gamer, and so I mostly center around controllers, but anything you interact with to play a game will do. As for controllers, obviously I have a bunch of aftermarket ones, given my tendency to break stuff and either need something new entirely, or new parts when I don't have a spare part of what I need. Cheap, aftermarket controllers are the name of the game for me. But, it's not always junk with me, and a good example is one of my Xbox 360 controllers. While most of the time I buy bottom of the line stuff, instead I decided to splurge and get an Afterglow, which is basically a top of the line Rock Candy, the base model, of which I've had a bunch of in the past and am very familiar with. Twice the price, but it has things like nice rubber joysticks instead of plastic, vibration motors, and the main selling point, cool lights inside of the controller you can switch between a couple settings for by toggling a little button on the bottom of the controller. It's rather fancy compared to the el cheapo stuff I normally get.

I had a choice of lime green, blue, or amber lights, and I felt lime would be overrated, but I just didn't really like the orange, and so I wanted to be different and have blue lights, because why not, and so that's what model I got. And initially, I had this blue Rock Candy I had the bright idea to switch out the case for, so the lights would match. I had to make the world's ugliest and crudest hole in the bottom for the button, but as it turns out, the blue lights are a terrible option, as they're really hard on the eyes and just pierce right into your brain and give you a headache. And in general, the black circuitboard inside plus the blue case (which made it look dark, almost navy, because it's transparent), and the black buttons, the combination just didn't do it for me, aesthetically. So back to the Rock Candy the blue case went, now with a pointless hole in the bottom, and I took the original clear bottom half from the Afterglow (now missing the sticker on the bottom, because I had put the case on the Rock Candy and wanted it to be a completely clear controller with white insides and white buttons), and then I dug around amongst some spare parts from various busted and disassembled controllers, and scavenged a red top cover for a Rock Candy, cleaned it up the best I could, and slapped that on there, which looks much better on the Afterglow than all blue with a dark red and clear two tone look plus black buttons, and the red filter does provide some protection against the harsh blue lights and makes them more bearable. Of course, because of the violent nature the red controller had been through before sitting around as parts, two screw holes in the top left corner are non-functional, so the controller feels just slightly loose when you click in the left stick, or use the left bumper. Very minor though, and the issue is in the feel more than function. It works just fine. But yeah, there you have it. A nice, modestly expensive (compared to what I normally buy) blue Afterglow, with the top cover of a busted red Rock Candy, because it just wouldn't be me otherwise.

But speaking of red Rock Candies, a few months ago, I found an extremely early one in a GameStop. The thing was fucking disgusting, and was covered in who knows what. Clearly the employees didn't bother to clean it when they got it, and it probably hadn't been cleaned, period, since it left the factory. It was sitting in a protective bag, and had a ludicrous price tag of $20. Which is NOT worth it (especially considering it's really badly worn and old), but it was a super early model that has vibration motors and the end of the cable has matching red plastic, neither of these features I have ever seen in any of the Rock Candies I have owned in the past several years. So clearly it was a really early model, and because I've gone through so many, I wanted it just to pay tribute, and so I forked up the ridiculous $20 and brought it home, and the first thing I did was strip that thing down and hand wash every single component, minus the board and pads, because that thing was fucking gross. But now I have a somewhat rare, and pretty badly worn and ratty example of a really early model for my collection, and is the highlight of it, next to my Afterglow.

Six hundred paragraphs short, I think you get the idea of what just another day is for me and the kind of stuff you'll see me using. But what about you? What kind of cool peripherals do you use? Are you like me and buy a lot of cheap ones, or are you the go big or go home type that has all kinds of really expensive hardware? Or maybe you're into all kinds of mods like turbo or whatever. Either way, I'm curious.