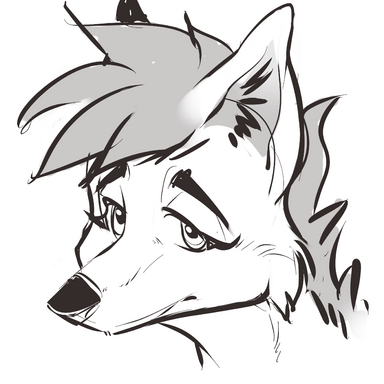 24 October 2019
145
66
28
20
Species

Orange/White Fox, with Brown Hair and Bright Blue Eyes
Relationship status

Single
Gender

Male
I grew up playing a lot of old racing games. My first PC was when I was 4 years old, and it was an old eMachine running Windows XP.
Despite being born in '01, I actually had a pretty 90s childhood, and I kinda miss that.
I happened to come across one of my childhood games on my shelf, "Need For Speed III: Hot Pursuit" from 1998. Boy, let me tell you... I played the
shit
out of this game growing up. I'd estimate over the years I had put at
least
3,000 solid hours into this game. I would come home from elementary and
immediately
hop right on. Using some fan-made patches to make it work on modern systems, it still runs!
Need For Speed III was a great game, and it was during the era before the days of tuning your generic Japanese sports car with a widebody kit and a massive turbo, along with a nitrous oxide system. This was during the days when it was more about the cars themselves, specifically supercars. There was no open world for you to explore, it was just you, your Ferrari Maranello, and a winding autumn road in Hometown. There was no tuning, it was just pure skill.
What they did exceptionally as well was the "showcase" system. For every car in the game (except for their fictional bonus cars such as El Niño) there was a detailed summary of everything about that car. Performance, history, pricing, and a 360-degree interior showcase (PC exclusive).
I remember I'd just sit there for hours in the showcase, listening in on what made these cars so special and so unique. And the soothing narrating voice kept it all the more interesting.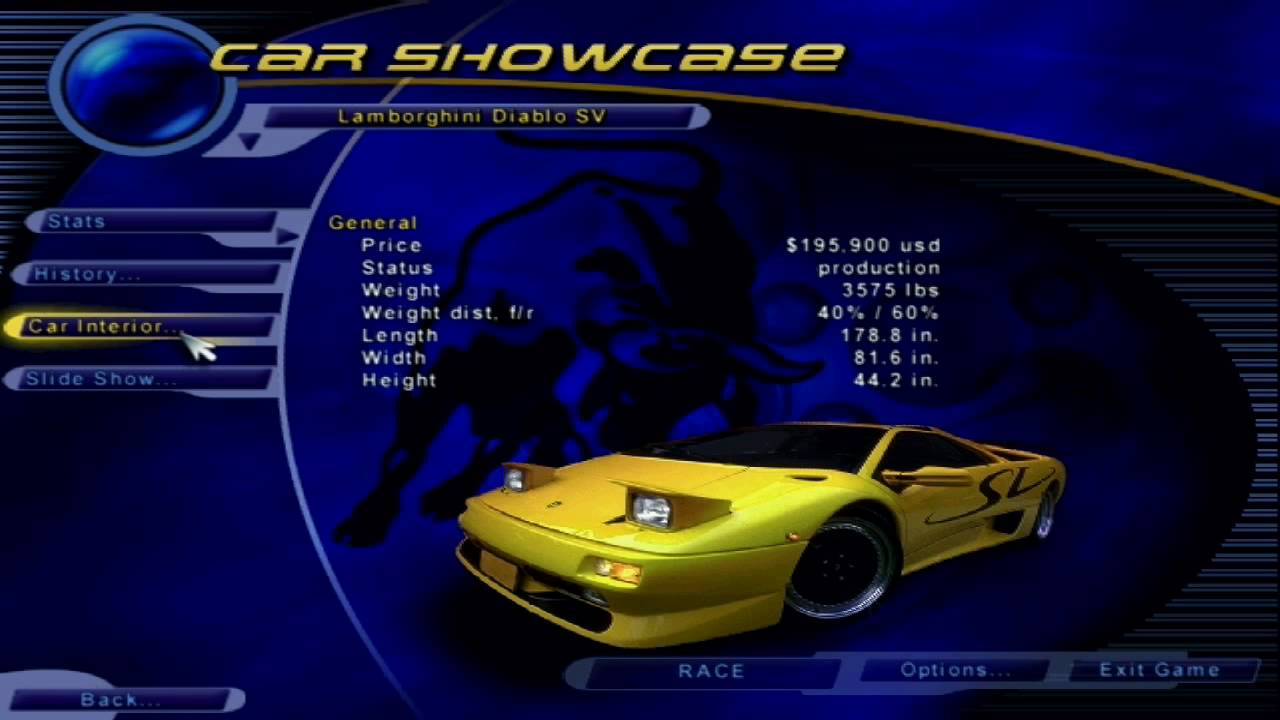 "The Lamborghini Diablo was developed to replace the awesome Countach. And it got the job done superbly. Sleek, ground-hugging styling incorporates the unique upward-swinging doors made famous by the Countach. Diablo bodywork is constructed from steel tubing, aluminum alloy, and carbon fiber to create a rigid, lightweight structure, which contributes towards the car's startling performance. Located amidships is Lamborghini's superb 5.7-liter V12 engine, with 529 horsepower on tap. Expect to take less than 4 seconds to hit 60 miles per hour, and reach top speeds of just under 210 miles per hour. Semi-active suspension makes for very agile handling, and Formula 1-style Brembo disc brakes stop the scenery blurring on a whim. A luxurious interior includes hip-hugging racecar-type seats, and suede dash trim. From the cockpit, the driver gets a better view of the outside world than from most rival supercars. Engine noise is well-damped, but enough remains of that wonderful V12 howl to thrill even the most jaded sports car fan. Drive a Diablo, and expect to be the center of attention wherever you go. It's that kind of car."
For real, when was the last time you played a video game that gave you descriptions like
that
? It's just crazy how they were able to emphasize the pure awe these cars gave off.
Last edited: