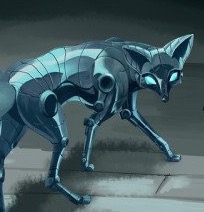 New Member
Original poster
18 October 2019
27
1
3
Species

red fox
Relationship status

In a relationship
Gender

Male
It's kind of a glorious gateway drug to the fandom; the
Masked Singer
, that is! A show which originally began in Asia with rather cheesy costumed singers,
Masked Singer
has transitioned to the U.S., and is now in its second season. Playing like a hybrid of
American Idol ,
a furry convention, and
The Gong Show
passed through psychoactive medication,
Masked Singer
features "celebrity" singers in full body costumes belting out popular song hits, some much better than others. Some of the contestants are professional singers, while others are athletes, comedians, and media people. It's essentially an elimination competition, and a high percentage of the contestants are in furry costumes, some of which are rather spectacular. Shown in the picture are
Flower, Eagle, Penguin,
and (sigh!)
Fox.
The past season included a memorable
Rabbit, Peacock,
and
Lioness.
The show also features an enthusiastic celebrity panel of judges, and a whipped-up audience who make hand gestures evocative of the performers. While neither the performers nor the audience identifies publicly as furry, the show makes for a great outreach program.
The Masked Singer
plays on (what else) the
Fox
network in the U.S...