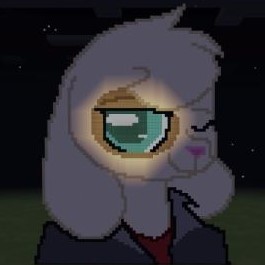 New Member
Original poster
16 July 2020
16
1
3
18
Species

Holland Lop Rabbit
Relationship status

Single (And looking!)
Gender

Female
Anyone got some songs from a band they like that needs more love and support?
Post them here! I wanna see what you guys have got! :3
Let's introduce each other to the songs and bands we love and enjoy!

Be courteous to other posters, and try to give feedback on at least one song, especially if it's new to you or if you liked it!

As for me...

Overdrive - Steam Powered Giraffe
Shattered Stars - Steam Powered Giraffe
Digital Witness - St. Vincent
Birth in Reverse - St. Vincent
X-Kid - Green Day
J.A.R. (Jason Andrew Relva) - Green Day
Open Road Song - Eve 6
Teenagers From Mars (Cover) - The Network
Here I Am - The Explosion
Quarter - Fuel

Happy posting, music lovers!