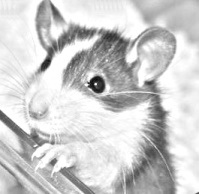 20 December 2022
4,846
5,732
113
HOW THREAD WORKS:
1. Tell us what your fursona would do in the situation the above poster has described
2. Post a situation for the next poster's fursona to do something about
I'll get us started with the first scenario:
Unwisely, you live in the United States. Your HOA says that your crappy lawn is bringing down the property values and threatens to sanction you if you do not immediately grow a luxurious, resplendent lawn. Unfortunately, it is the middle of the summer, there is a months-long drought and you also live in a
literal freaking desert.